Cold Roll Forming Machines Appeal Customers from England
Views:942 Author:Site Editor Publish Time: 2017-09-04 Origin:Site
On 1st,September,our customer from England came to Zhang Yun Machinery Factory to check the cold roll forming machine production procedure.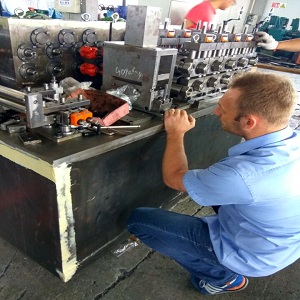 At the work shop,we communicated on the customers'special needs, and also make the customer know aout Zhang Yun's machine testing standards.
All cold roll forming machines will be tested strictly according to the standards set by both parties before leaving the factory, and the machines will be issued to customers after producing qualified products and meeting the requirements of both parties. And we welcome customers to come to our factory and check. All parts of the cold roll forming machine manufacturing process will be purchased in accordance with the best standards. Such as cutting process, we use the automatic hydraulic cutting equipment, this device not only cut the product smooth, no burr, and faster, greatly saves customer time and cost.