Cold-formed Steel Application and Its Market Prospect
Views:405 Author:Site Editor Publish Time: 2017-11-14 Origin:Site
Mainly using carbon steel, high-quality carbon structural steel, low-alloy structural steel and stainless steel,cold-rolled strip,through the cold roll forming line, the cold-formed steel can be made formed as various cross-sectional shape of copper.
Continuous cold-formed steel forming line process mainly consists of uncoiling, straightening, shear butt welding, material storage, forming (welding, plastic), length cutting, inspection and collection and some special processes.
The equipment is basically similar to the high frequency welded pipe unit Cold bending machine is more diverse forms, according to product specifications they can be divided into general-purpose cold-formed steel forming line, open cold-formed steel forming line, wide-wave plate forming line, these three types of cold forming line are different in structure and product application. General cold-formed steel unit can not only produce simple cross-section non-welded cold-formed copper products, but also can produce welded closed profiles: such as: round tube, square and other shaped rectangular tube.
Wide Application of Cold Roll Formed steel
China Iron and Steel Association (CISA) conducted a survey on eight industries that use a large amount of steel, and related to cold-formed steel in seven aspects: racking and shelf system,escalator guide rail,construction, machinery, automobiles, agricultural vehicles, shipbuilding, railways and containers. According to the survey of nine large-scale cold-formed steel industry, the current market demand for cold-formed steel products is 4.3845 million tons / year, accounting for 2.4% of the total steel output. In the late fifteen-year period, it reached 7.3264 million tons / year, accounting for 33% of the steel output. 3,402,300 tons / year, the average annual growth rate of 20% or more. Visible cold-formed steel usher in the second climax of development.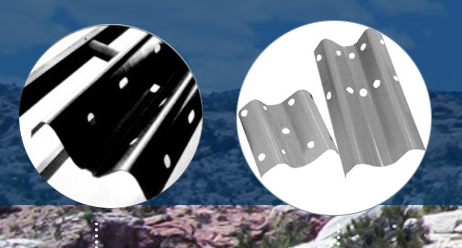 Cold roll formed steel has a bright prospect in China
In recent years, China's cold-formed steel market demand is increasing, the scope of application continues to expand, the market prospects are very broad. At present, the urgent need to develop stainless steel, galvanized sheet, high strength and ultra-high strength low-alloy cold-formed steel and ultra-thick, ultra-thin series of difficult cross-section cold-formed steel products.
Zhang Yun Manufacturing Machinery has always improving the Cold-Forming Process Technology,hoping make more contribution to state's construction.