Advantages of Cold-formed Steel (2)
Views:212 Author:Site Editor Publish Time: 2018-09-25 Origin:Site
In the last article, we mentioned that due to the strength of steel, cold-formed steel also provides architects with greater flexibility, allowing designs that incorporate longer spans and other architectural features. In this article, we will introduce another three advantages of cold-formed steel: economic sectional characteristics, durability, and variable product length.
Economic sectional characteristics
Most of the working state of the web tower in the tower is the instability of the compression rod with a large slenderness ratio. By adopting profiles such as angle steel, the cross-sectional characteristics have no obvious advantages, and the available specifications are limited. The cold-formed steel can be selected according to the force characteristics of the component, and give full play to its cross-section interface characteristics, making it more economical and reasonable.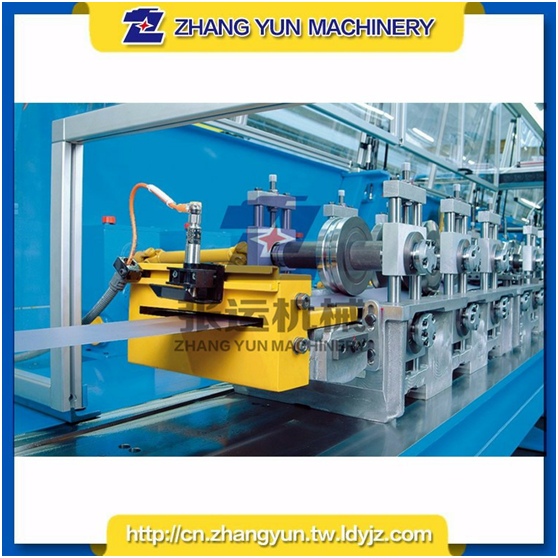 Durability
Steel is inorganic, and thus impervious to termites, rot and mold. A protective layer of zinc and other metallic coating steel provides long-term durability that research demonstrates can last hundreds of years without any deterioration.
Variable product length
The cold-formed steel products can be provided with various sizes of steel according to the needs of users, and the finished product has a high rate (up to 99%), and there is less leftover material, which can effectively reduce the material loss in the processing of iron towers.
Zhangyun is a professional manufacturer of quality cold-formed equipment. If you have any doubt about our products, please feel no hesitation to contact Zhangyun.