Advantages of Cold-formed Steel (5)
Views:417 Author:Site Editor Publish Time: 2018-10-22 Origin:Site
Steel frame constructions, known as well as cold formed steel, is a building technique that is already being widely used in numerous countries. In Europe, and more specifically in The Netherlands and Belgium, steel construction is on the rise. Steel frame has considerable advantages.
Cost-effectiveness
Cold-formed steel offers cost savings on a number of fronts. By helping to minimize fi re risk, the use of cold-formed steel results in lower insurance costs for builders and owners. Additionally, panelized cold-formed steel construction methods produce shorter construction cycles, allowing builders to complete steel-framed projects months faster than with other framing materials. Finally, framing with cold-formed steel generates far less material waste than traditional wood framing.


Integrate with Building Information Modeling (BIM)

At Exempla Saint Joseph Replacement Hospital, the Mortenson Construction team met with the architect and framing contractor six to seven months ahead of the installation of prefabricated CFS panels. BIM helped the players understand the design and facilitate collaboration. The BIM integration and advanced work with the architect enabled the framing contractor to make recommendations during the design process rather than holding up construction with decisions required on-site. Approved changes were added immediately to the information modeling software.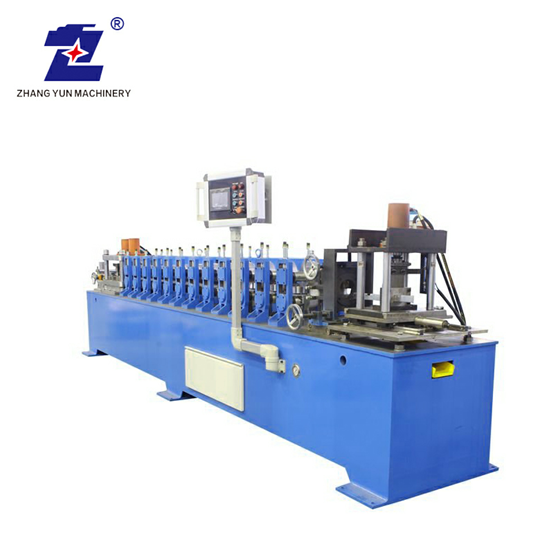 Cut financing costs

By using load-bearing, CFS framing, hollow-core concrete plank floor joists and CFS roof joists, the Sheridan College student residence project was able to shave three months off its construction cycle. As a result, the project saved an estimated $300,000 just in financing costs.
In recent years. With the development of China's steel structure application technology, economical profiles such as cold-formed thin-walled steels have developed rapidly. The amount of these economic profiles has increased year by year, the processing cost has been reduced, and the excellent performance of its own cross-section has resulted in more significant economic benefits.

Zhangyun and other organizations continue to work to encourage the development of industry standards, building codes and construction methods that maximize these unique qualities of cold-formed steel framing.