India elevator guide rail processing manufacturer came to visit our factory
Views:4 Author:Site Editor Publish Time: 2018-12-03 Origin:Site
India elevator guide processing manufacturer came to visit our factory for consulting elevator guide rail processing auxiliary production line.
Our company is the first enterprise in China that can independently design the production line of elevator guide rail processing equipment, and it is also the pioneer of domestic elevator guide rail processing technology innovation. It has long-term close cooperation with international brands such as Spain's Sevilla, Italy's Monte Ferro, Italy's Maraz in the domestic joint venture, and the national brand " Runfa-Machinery".
The speed of the whole line is 12~15 m/ min. Main equipment for elevator guide rail processing

auxiliary production line:
1. Automatic Blank Straightening Machine
2. Manual straightening machine
3. Semi-automatic twisting machine
4. Painting machine
5. Drying room
6. Chip removal machine
7. Planer
8. Automatic Precision Straightening Machine
9. Semi-automatic Metal Machining Production Line
10. Automatic Metal Machining Production Line
11. The cold drawn rail processing line
12. Automatic measuring machine for straightness
13. Oil coating machine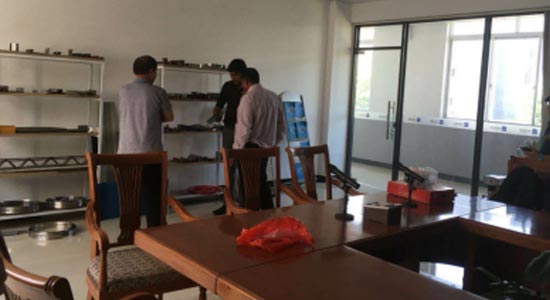 Advantages of the guide rail cold roll forming machine
1. Good quality: We have a professional designer and experienced engineer team and the raw material and accessories we use are good.
2. Good service: we provide the technical support for whole life of our machines.
3. Guarantee period: within one year since the date of finishing commissioning. The guarantee covers all the electric, mechanic and hydraulic parts in the line except for the easy-worn parts.
4. Easy operation: All machine controlling by PLC computer controlling system.
5. Elegant appearance: Protect the machine from rust and the painted color can be customized
6. Reasonable price: We offer the best price in our industry.
The production line is highly integrated by uncoiling, leveling, forming, cutting off, punching, receiving and related process.The whole production line is controlled by PCL program. Operators can select a preset program to run the whole line automatically by using touch screen.The methods of operation include automatic control, manual control, separate operation and emergency stop .