Standing Seam Roof Panel Machine Project
Views:270 Author:zhangyun Publish Time: 2019-03-11 Origin:Site
Are you looking to brace yourself with some metal roofing or gutter industry information? Well, if so, then you are likely to learn more about the equipment and machinery needed to compete within such an industry. Or you probably have been installing it for a while and are looking to purchase your own machine or scale your business to produce panels and sell to others.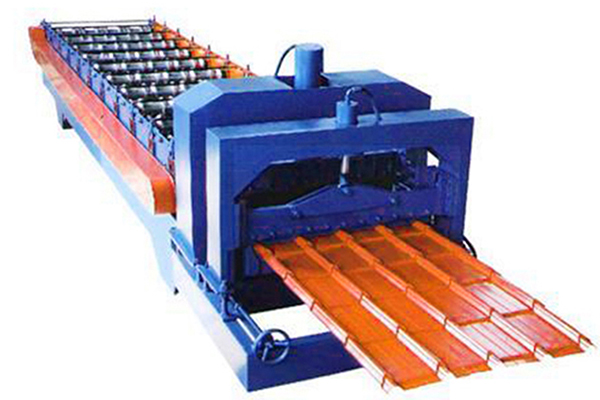 Roll Forming Machines
These machines are responsible for fabricating specific configurations out of long strips of metal, usually, commonly coil steel. In most industrial applications, the require cross-section profile of the price is painstakingly designed for the machine to bend the metal as much as necessary. Asides roll forming; the devices perform a number of significant metalworking tasks such as materials cutting and roll punching. These machines, for the most part, work in a continual cycle. The material is put into it, and the gizmo makes way through stages of operations, concluding with the completion of a finished product.
What Makes It Portable?
It is often common thought that the smaller size of a portable roll former is the only actual disparity between in-plant and portable machines. Nonetheless, other different features make the roll former portable. For example, there is the option to have the roll former mounted on a trailer because some contractors don't want to have to haul tier rollformers around in work vehicles and trucks. Also, they can be taken out into the field, proving not only convenient but as well as enabling contractors to continually install panels or gutter without the stress of waiting. The all-in-one unit also has portable power options.
Where They Can Be Installed
One of the most attractive things about metal products made with portable roll forming is that they are often versatile and come with a variety of applications for these materials. Due to this, a metal panel can be installed on the roof of a mid-sized home and be installed the next day in a 10,000 sq ft shopping mall. Some of the most recognized building categories they can be installed include commercial structures such as offices, transport centers, stores, restaurants, health centers, schools, and universities. Residential buildings such as homes, apartments, penthouses, and condominiums can also use installations from these products.
Essentials You Should Know
Portable roll formers may not be as fast as in-plant rollformers, but they can produce enough panels on-site so that the installers can continuously put panels up without having to shop. Also, if you order panels from a regional manufacturer, it will mean you taking risks. If there's any mistake on the part of the manufacturers, probably by delivering wrong panels or experiencing damages during shipping, it would be a total waste of time and materials. But with affordable roll forming, one can ensure that one makes the right panels just about the first time around with little to no wasted metal.
Conclusion
Standing seam roof panel machine projects begin with just around the same concept of in-plant metal roll forming, but just a smaller scale. With tons of different applications and uses alongside its portability, metal roofing is reaching pre-evolution levels.